Jan 11, 2019 08:15 AM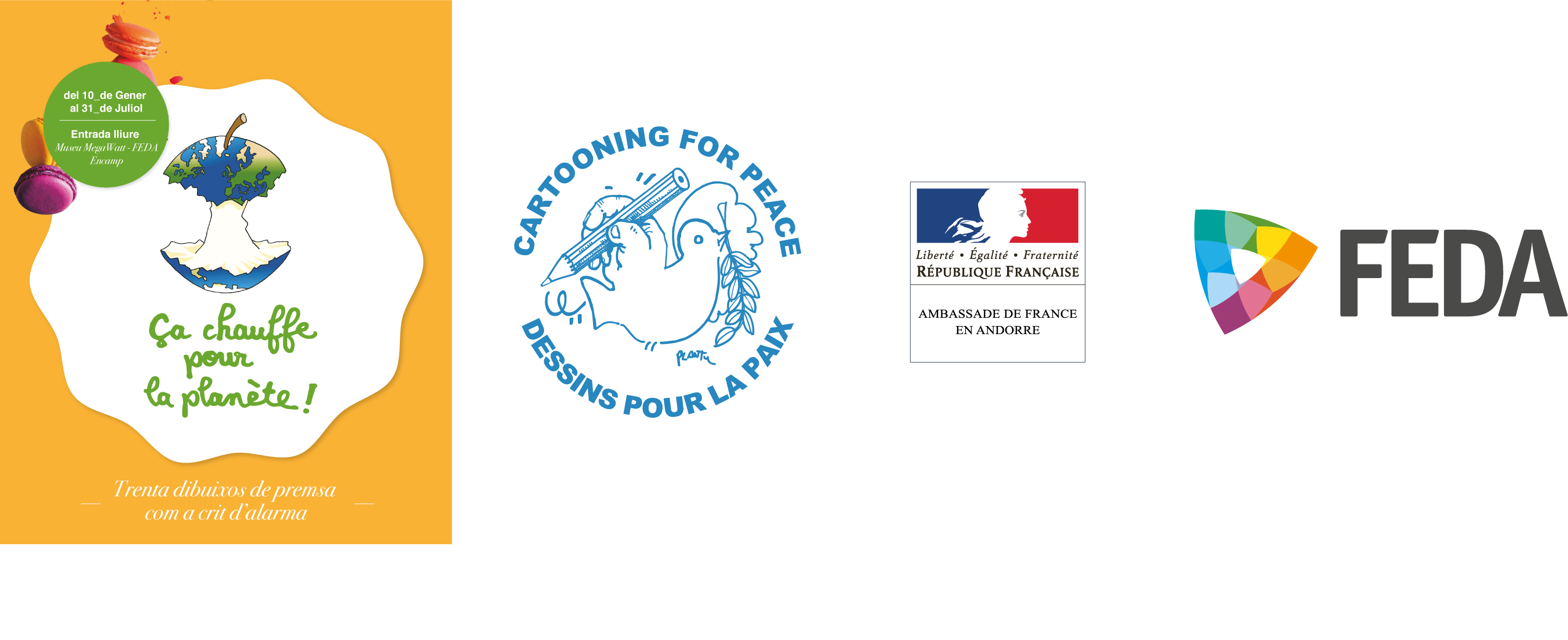 Com fer comprendre amb certa lleugeresa el més important repte que la humanitat mai ha hagut d'afrontar? Com interpel•lar cadascun de nosaltres, sobre l'estat del nostre planeta i l'esgotament dels seus recursos?
Exposició creada del no rés, per iniciativa de l'Ambaixada Francesa amb el suport de FEDA. Reuneix una selecció de 30 dibuixos de premsa, extrets del llibre homònim editat per l'Associació "Cartooning for Peace".
PERMANENT EXHIBITIONS
Jul 16, 2015 03:45 PM
The purpose of this museum is to enable all visitors to learn about the history of electricity in Andorra. The exhibition rooms are located on the ground floor of the FEDA hydroelectric power station building. This power station entered into service in 1934 and even today remains the main source of electricity production in Andorra.
The power station building is considered to form part of Andorran cultural heritage due to its granite architecture and to the fact that it symbolises the modernisation of the country. The museum is located in a key building that also houses the control and operations room, the nerve centre for electrical power in our country, where visitors can also see the turbines that generate electricity in action.
At present, the museum space is divided into two parts, one housing a permanent exhibition, the other devoted to temporary exhibitions on different themes. The permanent section in the MW Museum presents a more educational and historical view of electricity, with an exhibition of objects related to its development and a second space explaining what electricity is, where it comes from and how it is generated. There is also a section devoted to a chronological history of electricity in Andorra since 1909.
This area is completed by a room for educational experimentation, an interactive space where visitors can perform different experiments for themselves, and the engine room, an impressive facility that houses the hydro power station's three generators.
TEMPORARY EXHIBITIONS
Jul 16, 2015 03:50 PM
The Museum of Electricity regularly hosts temporary exhibitions. The show that is open at present, entitled "Paths to Progress", is a photographic exhibition on the construction of roads in Andorra. This review ranges from the first attempts to build communications in the Principality to the concession of FHASA, which led to the long awaited construction of the country's modern road system. The temporary exhibition features a large number of photographs, carefully selected to illustrate, step by step, the gradual construction of roads in Andorra. The images are accompanied by reproductions of the original concession documents, engineers' notebooks, maps, plans, wage sheets and so on, providing unusual and interesting insight into how people worked in those days. 
Together, all these exhibits enable visitors to understand the great efforts that were made over time to satisfy the country's need for roads.